Arts & Crafts Kitchens
The "broke up" kitchen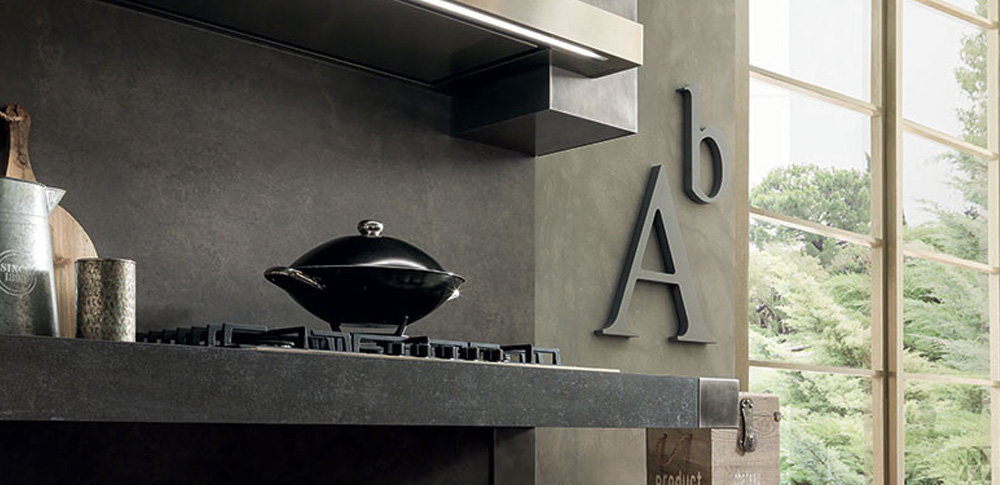 "Arts & Crafts" refers to the couple "vintage – innovation" intended as a vocation towards the past which sets a new life-style and design. Maximum customisation to create a modern "kitchen studio" where the elements thought in the concept planning of the "broke up" kitchen can merge and integrate perfectly, in a whole space dedicated to conviviality and total living. The "broke up" kitchen is identified by working areas and their connected elements: a cooking and washing up area – both in an island or on a wall – storage areas and appliances areas, snack preparation areas, functional cabinets made of metal sheet. The working areas can perfectly integrate in a traditional layout made of base and wall units.
About Pedini
Pedini has a leading role in the history of the kitchen design world, for over fifty years. In these years, Pedini has evolved from handcrafted craftsmanship to state of the art technology and materials, keeping perfectly in tune with our constantly evolving modern lifestyles.
Pedini style and design theme began in 1957 and continues to excell and excite. With it's curved compositions, the integration of appliances, flush handles, no handles and unique materials single out Pedini's individuality. Every Pedini kitchen has a design language that separate it from its competitors. All Pedini products are internationally certified to the highest standards. This has been earned by adopting modern pratices, environmentally friendly products, non toxic glues and varnishes and other ecology friendly materials. The result is a product that is completely recyclable.