Artika Kitchens
More then function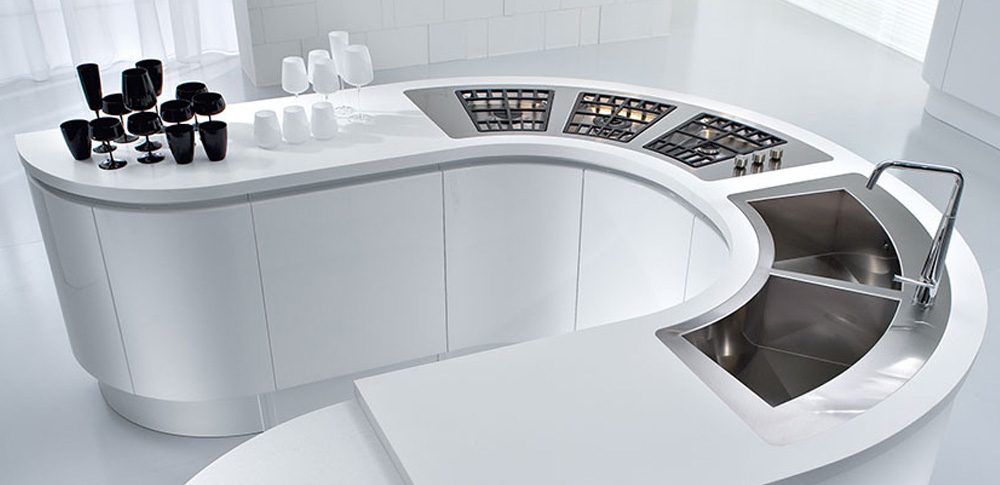 The research of equilibrium between design and comfort is the key element to a great. Artika – its shapes convey again harmony and simplicity. Perfect spaces are created for a family that demands freedom of movement in the most important part of the house. The dynamics of the curved lines doesn't compromise the functionality of the interior spaces.
About Pedini
Pedini has a leading role in the history of the kitchen design world, for over fifty years. In these years, Pedini has evolved from handcrafted craftsmanship to state of the art technology and materials, keeping perfectly in tune with our constantly evolving modern lifestyles.
Pedini style and design theme began in 1957 and continues to excell and excite. With it's curved compositions, the integration of appliances, flush handles, no handles and unique materials single out Pedini's individuality. Every Pedini kitchen has a design language that separate it from its competitors. All Pedini products are internationally certified to the highest standards. This has been earned by adopting modern pratices, environmentally friendly products, non toxic glues and varnishes and other ecology friendly materials. The result is a product that is completely recyclable.